What computer to buy for a child in three steps.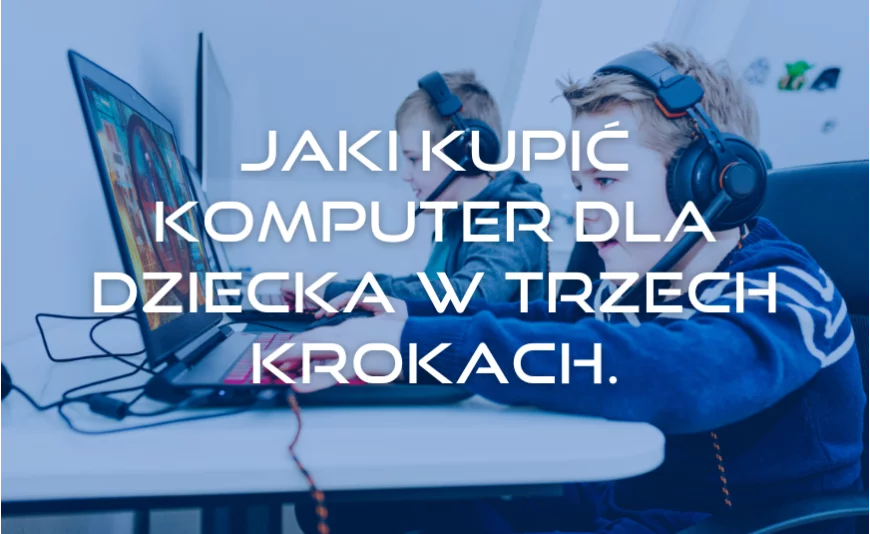 How to buy a computer for a child in three steps
If you want to buy a computer as a gift for a child, you need to remember one thing. It is not difficult to buy - it is much more difficult to choose one that will meet all expectations, i.e. it will not ruin you financially and will be suitable for playing. Fortunately, you only need to remember three elements.
Without further ado, let's get straight to the point. Gaming computers are expensive. A cheap computer will certainly be perfect for many applications, but rather not for games. Of course, you can assume that you don't want a gaming computer for your child. But 99% of children are primarily interested in playing. It's a consolation that games are very demanding programs. A gaming PC is also good for studying, working, running professional applications, and pretty much anything else.
Why a laptop is better
The first decision is between desktop and laptop. Both have advantages and disadvantages. However, this does not matter now, because on the component market the demand significantly exceeds the supply and the prices of computers exceed their real value. Meanwhile, decent laptops are available at prices adequate to their value. In addition, in the case of a laptop, we can largely trust the manufacturer. The laptop is a balanced design, so there is no fear that one component is significantly worse than the others.
What you can't play without

In a gaming laptop, the most important and even key component is the graphics card. The quality and speed of the games depends on it. It cannot be the so-called "integra", i.e. a card integrated with the processor. It has too little performance for modern games. Unfortunately, it is the most expensive component of the computer. In addition, the performance of the graphics card is proportional to the price. The most efficient cards are available in laptops for at least 8 thousand. PLN.
What you should also pay attention to when buying a laptop for a child
Another component to watch out for is RAM. The thing is simple here. It should be 16 GB. If it is less, the computer will also work, but some games may not start. The last component on our list is the hard drive, i.e. a place for all installed programs. Games can take up huge amounts, so the bigger the better. Then you won't have to uninstall one game to play another.
And that's it, any laptop that meets the above requirements will certainly have a well-matched processor and other components, so you can consider whether it's nice and whether it comes with the Windows 11 operating system – without a system, a computer is useless. And if you need a computer that is a bit more tailored to your individual requirements, we recommend our Hyperbook laptops. You can choose a ready-made model, straight from the shelf, or configure it according to your needs - and this is not offered by the competition.