Custom made laptop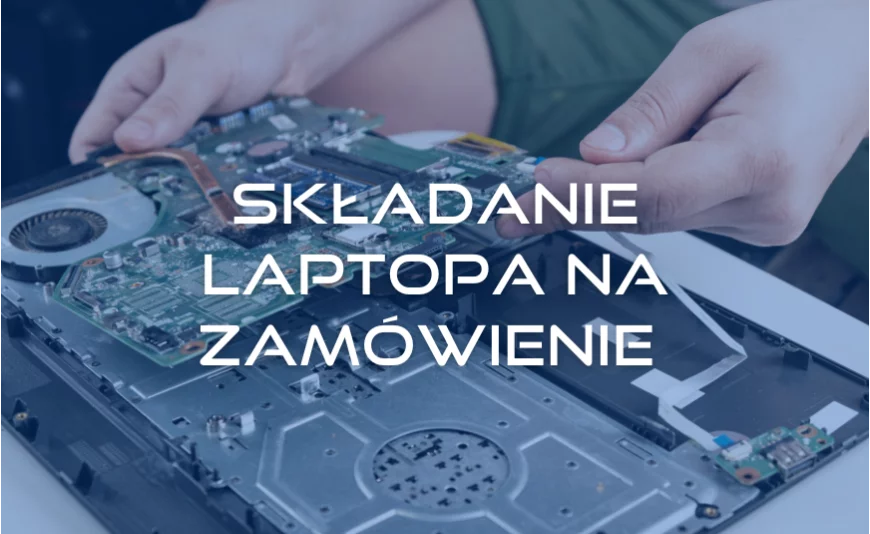 Assembling a laptop to order - why should you entrust it to professionals?
In virtually every aspect of life, it is very important to optimally match objects or activities to the needs of an individual person. This is the only way to ensure his happiness and sense of fulfillment. The same principle also applies to electronic equipment, including, above all, everyday devices, such as laptops. Why is assembling a laptop for a specific order and customer needs so popular nowadays? Assembling a laptop to order is a service that has become a necessity with the development of technology and the growing needs of consumers. In the case of very conscious and demanding users, simple equipment that comes out of the manufacturer's production line may no longer be sufficient. All because something that is for everyone does not necessarily have to meet the specific requirements and standards of people who use a laptop for a specific purpose on a daily basis and need specialized and fully customized solutions.
Who to order the assembly of the laptop?
At the moment, there are actually three basic solutions that are popular. One of them is assembling a laptop on your own, but it requires, above all, very advanced technical knowledge, devoting time to proper market research and ordering components that will make up the equipment of our dreams. This is not only risky, but also time-consuming. The second option is to commission a small company or freelancer who deals with it on a daily basis to assemble a laptop. Here, too, some risk comes into play, because the moment of purchase is only the beginning, and what is most important are the appropriate tests and sales service. With reference to the above, it is strongly recommended to assemble a laptop from scratch with the help of professionals. Here, with a clear conscience, you can recommend a professional Polish Hyperbook store, where enthusiasts and professionals take care of every customer need and provide after-sales comfort. It's no wonder that by typing the phrase "laptop assembly shop" into the online search engine, Hyperbook options that collect the highest ratings from satisfied consumers appear immediately in the search results.
Professionalism and rigorous testing
What characterizes Hyperbook specialists is, above all, professionalism and passion. They put maximum commitment, knowledge and experience they have acquired over the years into each piece of equipment. The result is the release of equipment on the market that is characterized by the highest parameters and quality. Customers can use a very intuitive laptop configurator, thanks to which they can build a version for themselves. Then, the client's proposal is verified and as soon as Hyperbook specialists notice that some connections and components can be selected better, more efficiently, they immediately consult with the client. What for? All because the Hyperbook laptops that will finally reach the users must be a guarantee of the highest possible quality. Before they finally reach your hands, they must pass a series of rigorous and individual tests that check, among other things, the quality of components, the quality of connections, the durability of the laptop at top speed and its lifespan. After successfully passing quality tests, customized equipment goes into the hands of satisfied users and serves them for years.
Laptops for professionals
One of the most demanding groups of laptop users is undoubtedly gamers. Professional players pay attention primarily to the quality of the equipment they use on a daily basis. To a large extent, the results of the games and the player's career depend on it, and esport is one of the most developing sports disciplines in the world. As a result, assembling a gaming laptop has become a unique, specialized and at the same time demanding profession. Proper assembly of a gaming laptop is to ensure full satisfaction from its use and allow for the constant development of the player and experience the emotions of the game in real time. At the same time, at the crucial moment, a gaming laptop should be efficient and allow for instantaneous movement, which often determines defeat and victory. This shows how thin the line in the world of esports is between winners and losers, which is why it is a duty to create high-quality and reliable equipment for players. Hyperbook enthusiasts know this very well, which is why professionals often order custom-made laptops from them.